Robin Jumbelick, Esthetician
#CO291836
Born and raised in Southern Chester County, I enjoy helping people feel better about themselves which spurred me to get my Cosmetology/Esthetics license. Doing facials is very relaxing to me and I strive to make my clients feel comfortable and relaxed and to give them healthier skin with our Exuviance line of products. I also incorporate my certified Reiki 1 & 2 in my facials. My hobbies are: spending time with my fiancé and my 2 grown sons, gardening, and helping others.
Kayleigh Miller, LMT #MSG011254
I am a Pennsylvania Licensed Massage Therapist, practicing Massage Therapy since 2015. I am a graduate of European Medical School of Massage. I enjoy customizing sessions for my clients to focus on any problem areas and individual needs. A session with me may include Swedish massage, deep tissue, hot stones, reflexology, myofascial release and sports massage.
Beside being a massage therapist, I also work in a special education classroom setting helping children with physical and learning disabilities. In my free time I enjoy being outdoors, hiking, kayaking, cooking and spoiling my dog!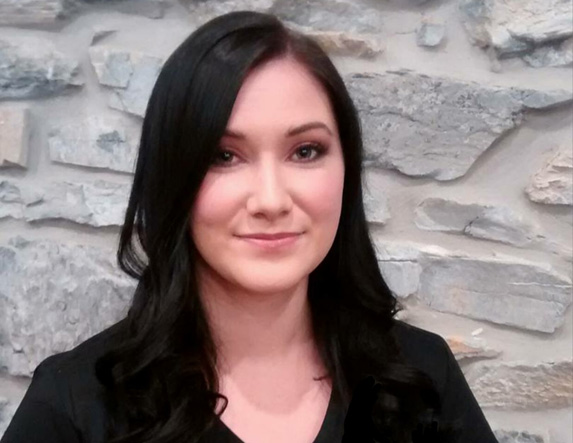 Tina Flood
I am a Montgomery county native and moved to Berks County 15 years ago for a job transfer with Verizon. I left Verizon after 15 years when I became pregnant with my last child who was born premature at 1 ½ lbs. When she was in the NICU she got regular massages to help her grow and become stronger. Seeing the amazing result of massage on her made me realize that massage is what I wanted to do to help people. I graduated from BTI in May, 2014 and have been with Sensory Concepts ever since. I am furthering my massage education with the Orthopedic training with Sandy. I specialize in Reflexology and also am the office manager at Sensory Concepts.
Kelly Broughall, CMT
Certified Massage Therapist
My name is Kelly Broughall and I am a recent graduate of Berks Technical Institute, Massage Therapy Program. I have training in the following modalities: Swedish Massage, Therapeutic Massage, Sports and Seated, Energy, Spa (scrubs, paraffin, parafango), Hot Stone, Hydro and Cryo Therapy, Aroma Therapy, Special Population, Chair Events.
I have been in the stressful corporate world most of my life and at the age of 49 I decided to make a positive change and go to massage therapy school. Helping clients feel better has been the most rewarding change in my life. On a personal note I have a 13 year old son, I foster kittens and in my free time I love all outdoor activities including hiking, kayaking, etc.
Cindy Rothermel, L.M.T.
#MSG005918
I graduated from the massage therapy program at BTI with high honors in 2010 and have been practicing massage since 2011. I am also a massage instructor at BTI since 2014 and have been at Sensory Concepts since May 2015. I am a member of ABMP and NCBTMB. I have always loved getting massages and I enjoy helping people and decided being a massage therapist would be an excellent way to help. I have a true passion for making people feel better and I continue to learn everything I can in the massage field.