UltraShape® (Not available at this time)
UltraShape® is the first and only FDA-cleared non-surgical procedure that uses pulsed, focused ultrasound for fat cell destruction. UltraShape® painlessly and permanently destroys fat cells without harming surrounding skin, nerves, or blood vessels.
Unlike other fat-reduction procedures that use heat or freeze fat, UltraShape® is painless and leaves no visible signs of treatment. All you're left with is smooth, contoured results. So you can have your UltraShape® treatment, then hit your yoga class in a cropped top on the same day.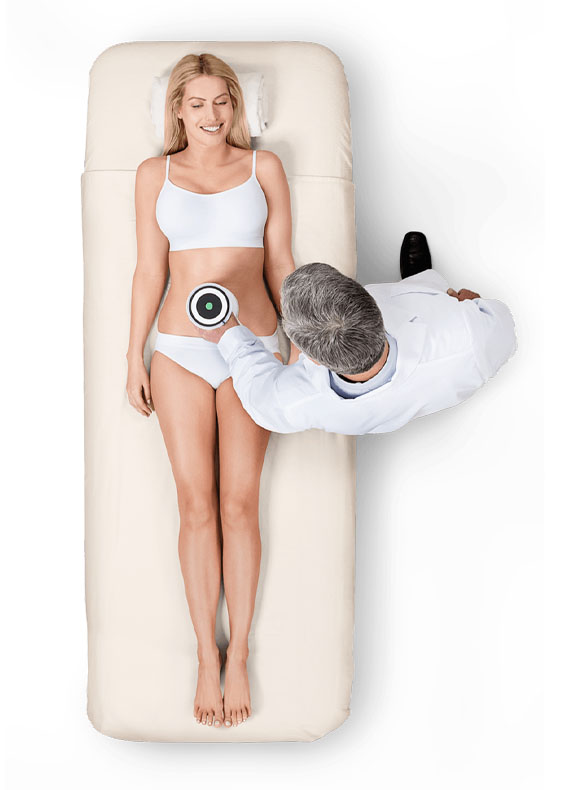 UltraShape® is a non-invasive procedure that selectively targets fat cells. Using patented ultrasonic technology, a focused ultrasound beam is sent into the problematic fatty area to destroy the fat cell. A highly sophisticated optical tracking guide, protects surrounding tissue and ensures that your new body contour is smooth and uniform. The fat cells that are targeted are gone for good, producing long lasting, clinically proven results. By destroying the fat cell; the body's circumference is reduced for a slimmer body shape.
UltraShape® provides a real alternative to people seeking to improve their body—without the risk, discomfort, and downtime of surgery. In clinical trials, three UltraShape® treatments reduced body circumference, dropping one size in clothes. The full results of a treatment are evident within 28 days, *Results may vary
Benefits:
Destroy fat cells
Improved silhouette & body contour
Safe & non-invasive
Comfortable 'walk in walk out' procedure
Clinically proven
Disrupted fat cells are gone
Effective on men & women
*All prices are subject to change. Due to the rising fees in Merchant Services, we are implementing a 3% up-charge on all credit card transactions. Checks and cash are welcome.